Summit County Council wants to hear from you!
If you have an issue, commendation suggestion or recommendation you want to submit for review by council, here are the steps you can take: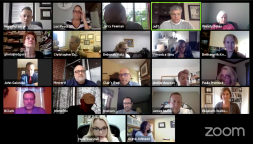 Get an Issue in Front of Council
FIRST: Contact your local district council member to discuss your request
SECOND: Submit a request to speak at a council meeting:
The public is invited to address Members of Council on legislation pending before Council or on other matters affecting the County. The Council encourages the public to direct any address or presentation to the applicable Committee of Council during a scheduled meeting of that Committee. Requests to address a Committee, other than by the Executive or the Executive's designated personnel, on any agenda items or new business, shall be delivered or communicated to the Clerk of Council in writing at least fifteen (15) minutes before the start of the Committee meeting. The request shall include the name of the requesting party and the topic or legislation number on which the party wishes to speak.
THIRD: Attend a council meeting